Events
Mystery Escape, Barcelona, might be booked for special corporate or private events as well. Please contact us if you are interested in booking our facilities through the contact form or our phone number.
We have 4 game rooms (3 identical) and can accommodate groups of up to 21 people so they can play the game simultaneously.
You can find us in one of the most centric areas of Barcelona: Av. Diagonal 111-113. 08005. Barcelona.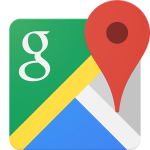 Don't miss the oportunity to enjoy the most amazing way to spend time with family, friends and collegues in Mystery Escape Barcelona.